By Attorney Nancy Greene
The holiday season is almost over. Now, in the gap between Christmas and New Year's it's time to plan for 2017 in earnest. Last week I mentioned that businesses need to have advisory teams. What did I mean by that?
There are a lot of advantages to being a solo-entrepreneur. I was a single person (me) law firm for a while and there were lots of advantages to doing business that way. But there's a problem with being a solo. There's no way to answer this question: Is that amazing idea I just had really amazing or the craziest thing ever?  When you work alone there's no one else to ask except yourself. Regardless of the size of your business you need a group of trusted advisers. No one succeeds in business alone.  Having a good A-Team helps avoid the landmines, legal and otherwise, that can destroy  your business.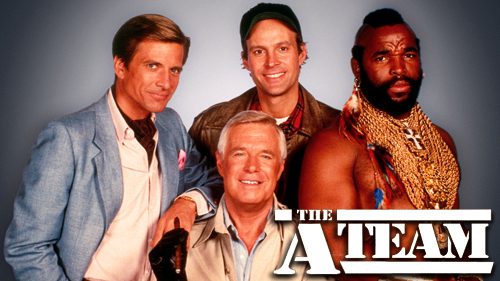 Okay, maybe those guys aren't the right A-Team for your business. So, who is?
Mentor.
A mentor is someone in your line of business or a related business who's already been where you are and can guide you toward your next best move.
Business Coach
Unlike a mentor a business coach doesn't need to be in your field of expertise. In fact, your business coach needs to excel in areas where your skills are weak. Like a mentor a business coach is someone you can bounce ideas off. Coaches also help you see what's in your blind spot and develop skills you need.
IT Professional
I shouldn't really tell you why you need an IT professional. System down time is nearly as devestating to your business as hackers and malware. Make sure your electronic assets are protected.
Bookkeeper
Even if your profession is bookkeeping this is a $15 – 45 an hour job. Your duties as the CEO of your company are, as summed by by Sandra Yancey, to only do those things that make the cash register ring. Doing your own financial data entry isn't it.  And, yes, you can afford to hire someone. Let's put it this way. If you charge your clients $200 an hour for your time, and spend two hours a week on bookkeeping you are leaving $400 on the table to save $90. Hiring someone to perform this work for you nets the company $310. A bookkeeper is a business necessary expense.
Accountant
An accountant performs a very different function than a bookkeeper. This professional helps you plan and manage your business finances and your tax liability. A good accountant should be advising you throughout the year.
Payroll Services

Sometimes I hear that companies hired employees as "independent contractors" because the company didn't have their payroll systems in place. Don't make this mistake. There are a number of very good and low expense payroll companies that ensure your payroll is compliant. They even make the appropriate tax filings and withholding payments (from your bank account, of course) for the company. The other good thing about these companies is they stand behind their work. If the payroll tax withholding are wrong the payroll services company is your first line of defense.
Attorney
I bet you wondered when I'd get to this.  Doing business without a lawyer on speed dial is walking through a minefield without a map. Your life expectancy is measured in minutes not decades. Depending on your business you might need more than one attorney, a general business attorney and then one who handles specialized issues like trademark, licensing or international law. Most people see lawyers as an expense and cringe at the thought of hiring one. The most successful business people know that lawyers are critical business partners who in the long run save companies much more money than they cost.
Who's on your advisory team for 2017?
If you need advice related to your business or would like assistance with any other legal matter, please contact Nancy at Land, Carroll and Blair, PC, in Alexandria and Fairfax, VA at:
(703) 836-1000
ngreene@landcarroll.com
https://attorneynancygreene.com
Facebook:        https://www.facebook.com/landcarroll/
https://www.facebook.com/attorneynancygreene/
Twitter:           @attnyNancyGreene
LinkedIn:        https://www.linkedin.com/in/attorneynancygreene/
DISCLAIMER:
You knew one was coming, right? After all, I am an attorney. Nothing in this article is or should be considered legal advice. This article forms no lawyer-client relationship. Consult an attorney about your situation. WE SPECIFICALLY DISCLAIM ANY REPRESENTATIONS OR WARRANTIES, EXPRESS OR IMPLIED, INCLUDING, WITHOUT LIMITATION, ANY REPRESENTATIONS OR WARRANTIES OF MERCHANTABILITY OR FITNESS FOR A PARTICULAR PURPOSE. We do not give tax or investment advice or advocate the purchase or sale of any security or investment. Always seek the assistance of a professional for tax, legal and investment advice.