Navigating Legal Landmines: A Practical Guide to Business Law for Real People
It's finally here! Navigating Legal Landmines: A Practical Guide to Business Law for Real People, releases today! Order Here: http://tinyurl.com/hyemyaz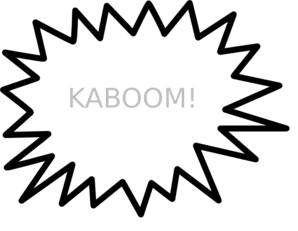 What you don't know about the law can hurt your business. So often, entrepreneurs face heartbreak—loss of savings, loss of business, loss of important relationships—because they did not know the common legal mistakes that could have been avoided. But how can business owners find the legal landmines hidden all around them, when business law seems so complicated and difficult to understand?
In her new book, Navigating Legal Minefields: A Practical Guide to Business Law for Real People, business lawyer and litigator Nancy D. Greene demystifies all that fancy legal-mumbo jumbo and helps entrepreneurs leverage the law so they can run their businesses with confidence, develop better working relationships, and protect their dreams.
Order Here: http://tinyurl.com/hyemyaz
Already an Amazon best-seller, check out what other people are saying about Navigating Legal Landmines.
Praise for Navigating Legal Landmines: 
Nancy loved your book wish I had had it prior to publishing mine. It would have prevented a lot of land mines In my career. I love your insights.

–  Laura Herring, Founder, IMPACT Group, Best-Selling Author, No Fear Allowed, and Speaker.
Navigating Legal Landmines is a MUST read for all Entrepreneurs! True to Nancy's no nonsense style, this book lays out the key landmines that all business owners need to be aware of. This book is written in a clear concise manner and provides practical insights for protecting you and your business. Definitely worth the read.

– Stephanie Chung, Executive Coach, Sales Mentor, Business Advisor, Creator of "High Ticket Selling Made Simple"

We are all too familiar with the dangers our military face from enemy mines  and the consequences when they fail to discover them until it's too late. We can be thankful that we don't have to deal with those things in our own lives.

Yet, as Nancy Greene so clearly points out any of us running a business, large or small face a field of Legal Landmines that can disable or even kill our businesses and have serious impact on our personal lives.

In this new book Ms. Greene shows you how to anticipate, navigate or totally avoid these situations and, most importantly, have the professional help and documents ready to handle them when they inevitability arise.

This is a book of tremendous value to anyone in business whether it's a start-up or one that's been around for a while. I've had the chance to get to know Nancy Greene and even mentor her a bit and she's the real deal with the knowledge to take you through the daily business minefields."

– Ken Kragen, MBA Harvard Business School, Recipient of the United Nation's Peace Medal, Organizer of We Are The World, Hands Across America, etc.
Pre-Order Here: http://tinyurl.com/hyemyaz
Follow Nancy D. Greene
www.AttorneyNancyGreene.com
AttorneyNancyGreene @attnynancygreene
AttorneyNancyGreene