Why is "Comp Time" Unlawful in Most Cases?
By Attorney Nancy Greene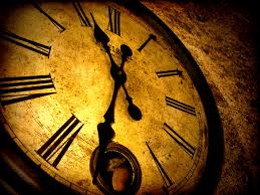 Recently, I was talking to Katerine Muniz at FingerCheck about why giving an employee compensatory time or paid time off in lieu of overtime wages is unlawful. Common wisdom that comp time can be appropriate can lead you astray. Check out her wonderful article here.
A couple of other points on comp time. Some definitions of "Comp Time" won't violate Federal overtime laws. Here are some of the other high-level issues with comp time:
1. "Comp time" may refer to an employee working a compressed work week. In this situation, an employee works a total of 40 hours in the work week but in less than 5 days, and gets the rest of the week off. For example, the employee can work 4 ten hour days and not be paid overtime without violating Federal overtime laws.
2. "Comp time" may refer to "flex time" where the employee works different hours than the company's normal hours to accommodate a personal obligation or disability. As long as the employee doesn't exceed 40 hours in the workweek a "flex time" policy won't violate Federal law.
3. Nothing prevents you from granting "comp time" in the form of additional leave as a benefit when an employee, exempt or non-exempt from the overtime laws, works more than 40 hours in a workweek in addition to his overtime pay as a non-exempt employee.
4. Beware of state laws which may require overtime payments when an employee works more than 8 hours in a day.
Overtime issues are complex and it's important to consult with an expert, whether its a lawyer or a company like FingerCheck, on these issues rather than relying on common wisdom.
If you need advice related to compliance with Federal overtime law, employee management or would like assistance with any other business matter, please contact Nancy at Land, Carroll and Blair, PC, in Alexandria and Fairfax, VA at:
(703) 836-1000
ngreene@landcarroll.com
https://attorneynancygreene.com
Facebook:        https://www.facebook.com/landcarroll/
https://www.facebook.com/attorneynancygreene/
Twitter:           @attnyNancyGreene
LinkedIn:        https://www.linkedin.com/in/attorneynancygreene/
DISCLAIMER:
You knew one was coming, right? After all, I am an attorney. Nothing in this article is or should be considered legal advice. This article forms no lawyer-client relationship. Consult an attorney about your situation. WE SPECIFICALLY DISCLAIM ANY REPRESENTATIONS OR WARRANTIES, EXPRESS OR IMPLIED, INCLUDING, WITHOUT LIMITATION, ANY REPRESENTATIONS OR WARRANTIES OF MERCHANTABILITY OR FITNESS FOR A PARTICULAR PURPOSE. We do not give tax or investment advice or advocate the purchase or sale of any security or investment. Always seek the assistance of a professional for tax, legal and investment advice.